JM secures silverware with podium at Zandvoort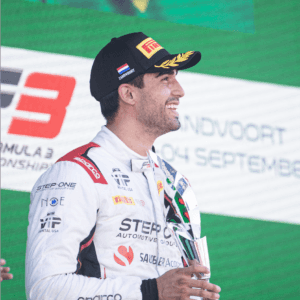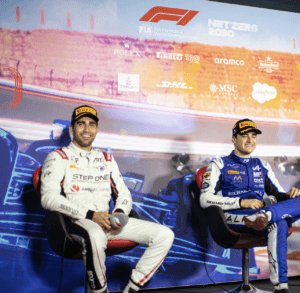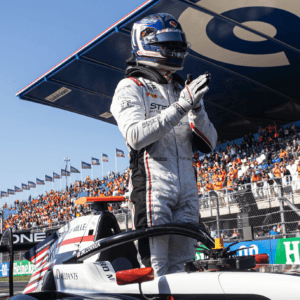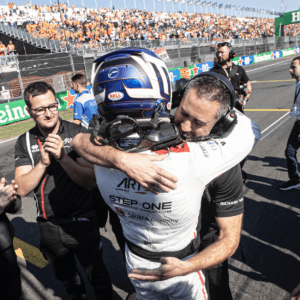 Step One Automotive Group athlete, Juan Manuel Correa, celebrated a successful weekend at
Zandvoort, as the American-Ecuadorian racer, returned to the podium at the Dutch venue.
By battling to second place in Saturday's Formula 3 Sprint Race, JM secured his best result of the
2022 season to date and added nine crucial points to his Drivers' Championship standing.
Qualifying was a key component to the 23-year-old's success, and by cementing 12th in the
classification session lined up in pole position for the reverse grid race.
JM capitalized upon his front-row start by holding the lead when the race commenced and fended
off the chasing pack into Turn One.
When DRS was activated on lap three, JM faced mounting pressure and fended off an early attack
from Brazil's Ciao Collet in the opening stages of lap four.
Despite delivering a deft defense, JM slipped to second on the fifth tour after losing the lead to
Collet quickly regrouped to solidify his position.
He remained in control throughout the remainder of the 21-lap race and took home the runner-up
spot when the chequered flag waved to take home his very first Formula 3 podium.
This result only added to his confidence although, in a challenging Feature Race, JM failed to match
the highs of Saturday, despite making a promising start to threaten the top 10.
A pair of Safety Cars ultimately hindered his progress before contact with Rafael Villagomez
relegated him to 24th post-race.
"I'm so, so happy," said Correa. "We had a great start and a great first lap [in the Sprint], but [Caio]
Collet had a bit more pace than us, so it was impossible to keep him behind.
"I had to settle for second and then control the race because it was not easy. There was a lot of tire
degradation, and the race was physically challenging for a lot of drivers.
"I'm happy to get my first podium since the accident, and I'm quite emotional. This result means a lot
to me."
With one weekend remaining in Formula 3's 2022 campaign, JM next heads to Italy's Monza circuit
on 9-11 September and holds 12th in the Drivers' Championship with 39 points.