JM shows promise in Formula 3 Monza finale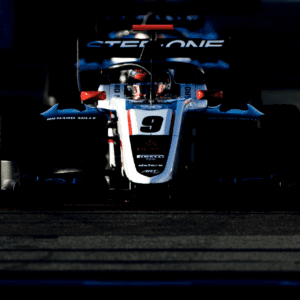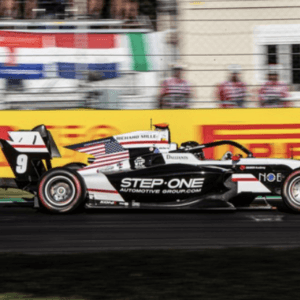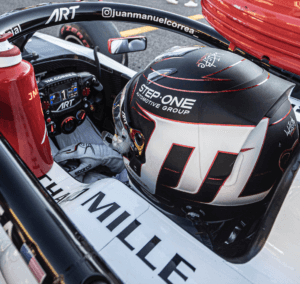 Step One Automotive Group athlete Juan Manuel Correa showcased promising pace in the FIA Formula 3 Championship's 2022 finale at Monza.
JM was on the limit from the get-go but had his fastest lap time in qualifying deleted after the  American-Ecuadorian racer previously secured ninth on the grid.
A 10-place penalty left him starting from 22nd in Saturday's Sprint Race, but the 23-year-old quickly cut through the field in a determined drive.
JM battled into the top 20 on the first lap alone and was running in 17th before a Safety Car caused by a crash for Zak O'Sullivan, paused all action on lap four.
When the race was resumed on lap nine, JM resumed his charge and fought to 13th by overtaking László Tóth, Isack Hadjar, Brad Benavides, and Kaylen Frederick after the restart.
On lap 16, JM next passed William Alatolo for 12th and was on the verge of breaking into the top 10 before being forced off the track on the 18th and final lap of the race.
He finished 13th as a result yet hailed the pace of his ART Grand Prix car.
"It's been quite an eventful weekend," said Correa. "We qualified ninth, but then I got quite a harsh penalty because there was a double yellow flag in my fastest lap.
"I slowed down and lost a few tenths, but the FIA deemed that I did not lose enough time. My fastest lap was deleted, and on top of that, I got a 10-place grid penalty.
"This meant that we started 22nd, but we had a pretty strong race with good pace coming through from the back of the field.
"I was fighting for 10th on the final lap but got pushed off the circuit and finished 13th. We could have scored a point or two, which is encouraging because it shows that our pace is good."
With renewed hopes, JM started Sunday's Feature Race from 13th but lost ground on the opening lap, although an early Safety Car for a crash between Rafael Villagomez and David Vidales provided a new lifeline.
When the race resumed, JM continued to rally but lost further ground after contact forced him to pit and rejoin the race in 28th.
He soon recovered to 26th before facing another stoppage for Kush Maini and Benavides, bringing out the red flag. The race was not resumed, leaving JM 24th in the final classification.
"I can't believe that the weekend and season are finished," said Correa. "First of all, I want to wish a huge congratulations to my team-mate, Victor [Martins], for becoming champion.
"I'm really happy for him and the team because they deserve this. Secondly, I want to thank Step One Automotive Group, all of my partners, and my supporters because it's been a great season.
"It's a shame to finish a weekend in which we showed so much potential with no points, but I'm very happy with our progression this season, especially in the past few races.
"Our potential has been really strong, and now, my full focus is on next year. Good things are coming."
By amassing 39 points during his season, JM finished 13th in the Formula 3 Drivers' Championship and played a key role in ART Grand Prix's run to third in the Teams' Standings.