Phoenix Fridays: Romain Grosjean X Mika Hakkinen
The tale of The Flying Finn will always be told, and the story of Mika Hakkinen is one of perseverance and resilience, fueled by his uncompromising speed and the sheer will to win.
Formula One's two-time World Champion – and true powerhouse of the 1990s – is still a household name and from a near fatal accident, he recovered to achieve title glory.
After making his debut in 1991, Hakkinen was the very definition of a prodigy, but his life changed on the streets of Adelaide, Australia, in 1995.
"I started watching Formula One in 1993, but 1995 was when I really started following. Mika was one of the young guys coming through and for me, he was an inspiration," explains Step One Motorsports ambassador, Romain Grosjean.
"In 1995, the McLaren wasn't the best car – it was in the midfield. They had a lot of work to do, and as a racing driver, it's very hard to know exactly how to over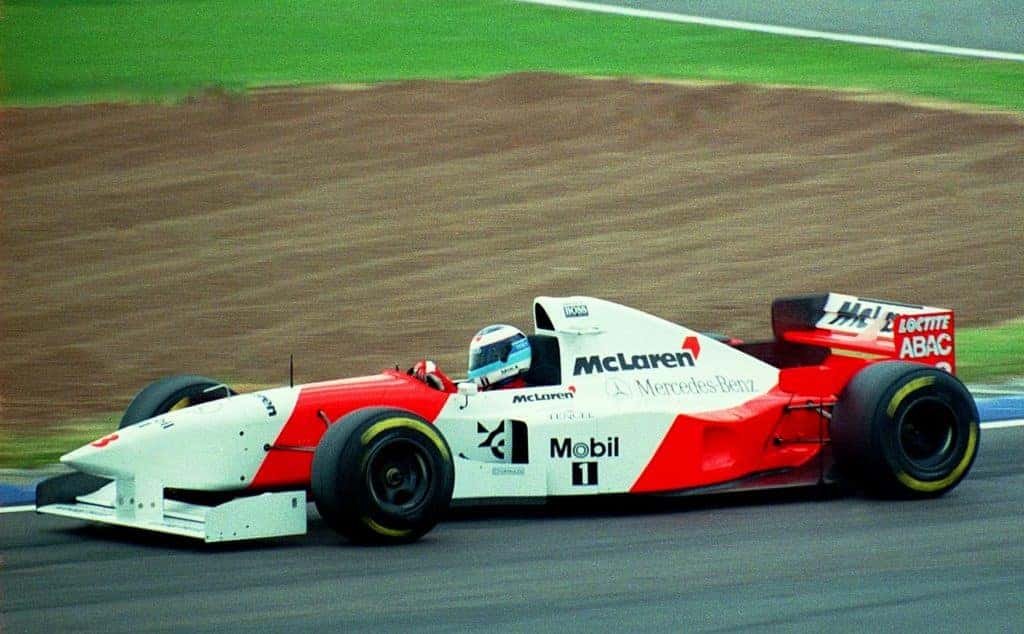 perform.
"There are some weekends where everything feels very natural. I think back to my last F1 podium at Spa in 2015. The car was working well, and we were very competitive.
"No one knew why because the car was held together by tape and old parts, but it was working really well. When you're in a midfield car, that's when you need to be at the top of your game.
"You know that there won't be many moments like that and for Mika, he would have felt the same in 1995. You always try to push the limit to the maximum."
Despite the MP4/10's obvious limitations, Hakkinen outperformed his car throughout the season and by the end, was finishing on the podium regularly, holding two runner-up spots at Monza and Suzuka.
At the season-closing Australian Grand Prix, however, Hakkinen was involved in a serious accident when circumstances beyond his control intervened
"I don't remember watching Mika's accident live because it was the Australian Grand Prix, and the race was on very early in the morning in Europe," recounts Romain.
"Because you follow it, you wonder why Mika isn't on the grid. Then you read about it, and you realize that it was a big accident.
"He had a puncture, and he was a passenger. There's nothing you can do. He went airborne into a barrier at 120mph. He fractured his skull; he was unconscious, and he had to get a tracheostomy to breathe.
"It was a big accident that could have had a different ending. After that, Mika spent a lot of time in hospital – about two months in intensive and neurological care."
After undergoing an intensive recovery program, Hakkinen was back on the grid for the 1996 season, and when he took to the track, it was clear that he was performing at his very best.
"The year after he came back, he completed his best season up until that point," said Romain. "There was never a moment of doubt. He got podiums and finished fifth in the World Drivers' Championship.
"Even after the massive crash, he was still at his best, and he went on to win the World Championship twice in 1998 and '99.
"1999 was my first go-kart race, and I remember watching Mika fighting against Michael Schumacher. I remember the race at Spa when he used a back marker to pass Michael into Les Combes.
"It was iconic. Ferrari vs. McLaren-Mercedes. Red vs. Silver. Mika vs. Michael. And then you realize that Mika almost died three years earlier but came back, better than before.
"A lot of people ask me why I came back to racing. I explain that it's a passion. It's a flame that's inside me and I have plenty to keep going.
"When I got into F1, I was lucky enough to meet Mika and he's quite a character. I always found him as a funny guy, and his journey is very inspirational to me."