Step One Automotive Group Rides to Sturgis for Forever Warriors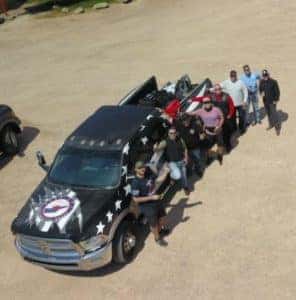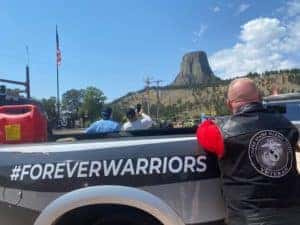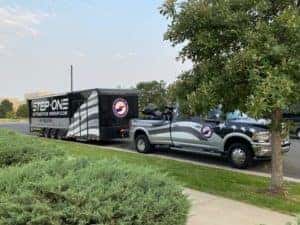 FORT WALTON BEACH, Fla. (August 13, 2021) – On Tuesday, August 10th, Step One Automotive Group CEO Fernando Arellano and several members of the Step One executive team headed west for the most famous motorcycle rally in the country in Sturgis, South Dakota. The purpose of the trip is to promote Step One's partnership with Operation Motorsport, a veteran-led non-profit whose mission is to engage ill and injured service members and veterans through participation in motorsports activities.
As a result of this partnership, the phrase Forever Warriors was coined to symbolize the long-term commitment to retraining, recovery and rehabilitation of these service members and veterans. Step One Automotive Group has made spreading awareness about the organization a priority and even wrapped their newly commissioned VIP delivery truck and trailer with the #ForeverWarriors hashtag and information about the program.
"As a newly retired United States Air Force veteran, I understand first-hand the struggles many military members can face while recovering from injury," said Lieutenant Colonel Stu Booker, recently retired from AFSOC Special Tactics Squadron and now serving as Personnel Development Director for Step One Automotive Group. "I am honored to have the opportunity to ride in Sturgis and support the mission of Forever Warriors by supporting Operation Motorsport and Step One Automotive Group's initiatives and outreach."
Step One Automotive Group supports a variety of engagement opportunities for the military including;
1) Enrichment and educational opportunities for military members and their families.
2) Community support for local military initiatives and entertainment events.
3) Employment initiatives for service members, veterans, and dependents.
###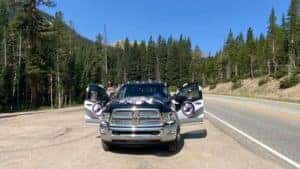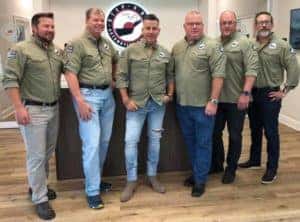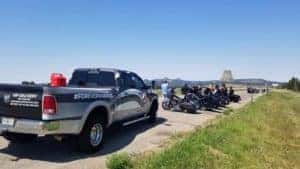 About Step One Automotive Group
Step One Automotive Group is an American company based in Florida that was built on a singular dedication to empowering lives through smarter and easier ways of accessing mobility.
Step One Automotive Group owns 19 dealerships in Alabama, Florida, and Georgia, representing 16 brands including Chrysler, Dodge Jeep, Ram Fiat, Volkswagen, Subaru, Kia, Hyundai, Genesis, Ford, Buick, GMC, Cadillac, Alfa Romeo and Maserati. Please visit https://www.steponeautomotive.com/
Find Step One Automotive Group on Facebook, Instagram, YouTube, and TikTok
#foreverwarriors
#westeptogether
About Operation Motorsport
Operation Motorsport is a Veteran Led and Operated, 501(c)3 Not for Profit, based in Raleigh, North Carolina and Brighton, Ontario, and serving American & Canadian service members and veterans and was founded on the basis of three simple words: Excite, Engage and Empower. The premise is to engage ill and injured Service Members and veterans affected by military service, through Motorsport activities to aid in their recovery and rehabilitation.
For more information @OpsMotorsport and to donate, visit http://operationmotorsport.org/
Find Operation Motorsports on Facebook, Twitter, and Instagram
#OneAtATime
#Veteran