Step One Automotive Group supports Okaloosa Fighting Covid Initiative with Hsu Foundation
The HSU Educational Foundation, working in league with area Air Force personnel, schools, businesses and volunteers, recently launched a Personal Protection Equipment (PPE) collaborative operation called Okaloosa Fighting Covid with collection, processing and distribution of donated and 3D printed face shields, masks, and mask extenders from 12-2 at its HSU Innovation Institute location of 709 Anchors Street, Fort Walton Beach.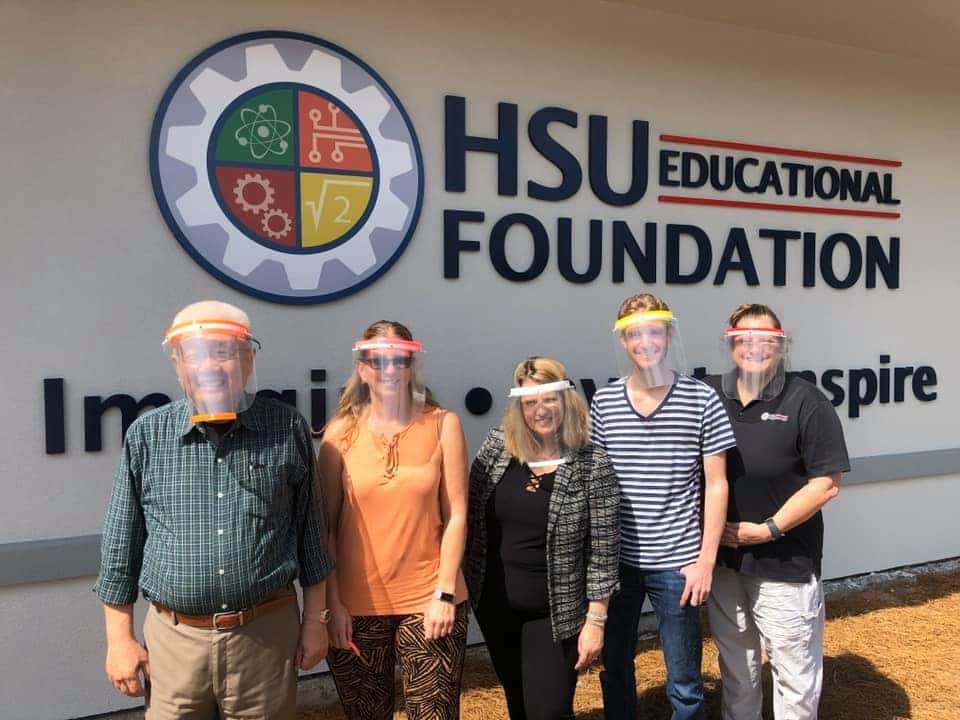 This community effort powered by Step One Automotive Group, is inspired by a shared interest of many to help provide much needed protection for healthcare and front-line essential workers, and is already drawing on the experience, equipment and skills of at least 30 participants thus far, working to design, 3D print, collect, sanitize, package and distribute face shields, masks and other uncertified PPE as a donation to meet a pressing need. Extensive sanitary efforts are being made to provide these essentially home-made, unofficial items in as safe a manner as possible, although not intended to be treated as medical grade or certified in any way.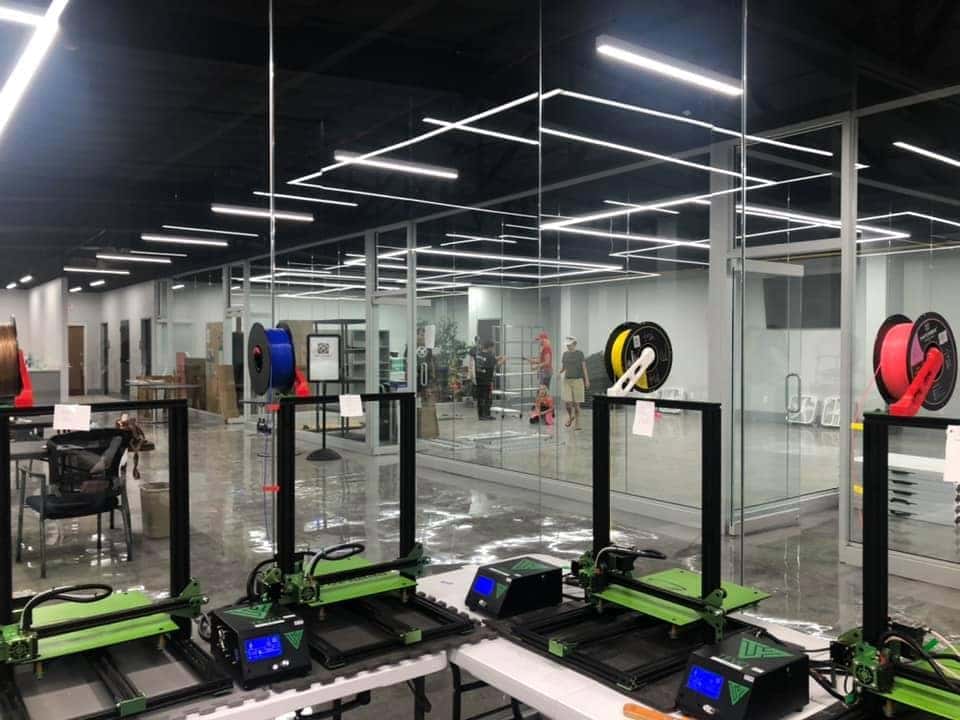 This effort represents a full run of production for this volunteer led operation representing design -collection – distribution of donated PPE that is 3D printed from multiple source sites across Okaloosa County. Those interested in participating either as a volunteer, supporting donor, or willing to help 3D print in support of the effort are encouraged to visit the webpage: https://hsu-foundation/okaloosafightingcovid/ to sign up. Print design files will be provided at no cost on behalf of this not-for-profit program purpose upon signing up on the website. Those requesting PPE must fill out request in advance online and will receive confirmation for pickup dates as requests are able to be met.
"Innovation is the application of better solutions to solve problems, meet new requirements, or answer market demand. Facing supply chain challenges to acquire critical PPE has inspired a drive for innovation from all corners of the world," says Paul Hsu, Founder and President of HSU Educational Foundation. "Whether it is those social media stories of people pulling out grandma's sewing machine for the first time to produce home-made fabric masks to students flexing hands-on engineering and technical expertise in building ventilators on University campuses, this Covid-19 pandemic is inspiring critical thinking and problem solving that will hopefully strengthen our resiliency overall.
Through participation in the Okaloosa Fighting Covid initiative, local participants such as the STEMM School in Valparaiso jumped in by applying additive manufacturing software and technologies already on hand in their classrooms, with 3D Printers recently donated by local industry grants and helping serve as a stop-gap solution until more efficient large scale manufacturing operations catch up with demand. HSU Educational Foundation is inviting each of the project collaborators such as the Okaloosa School District schools and businesses like Navarre 3D Printing to collect video footage and document the steps of their own process engineering that can be used towards a collaborative virtual lesson series to help train and inspire the next generation of innovators.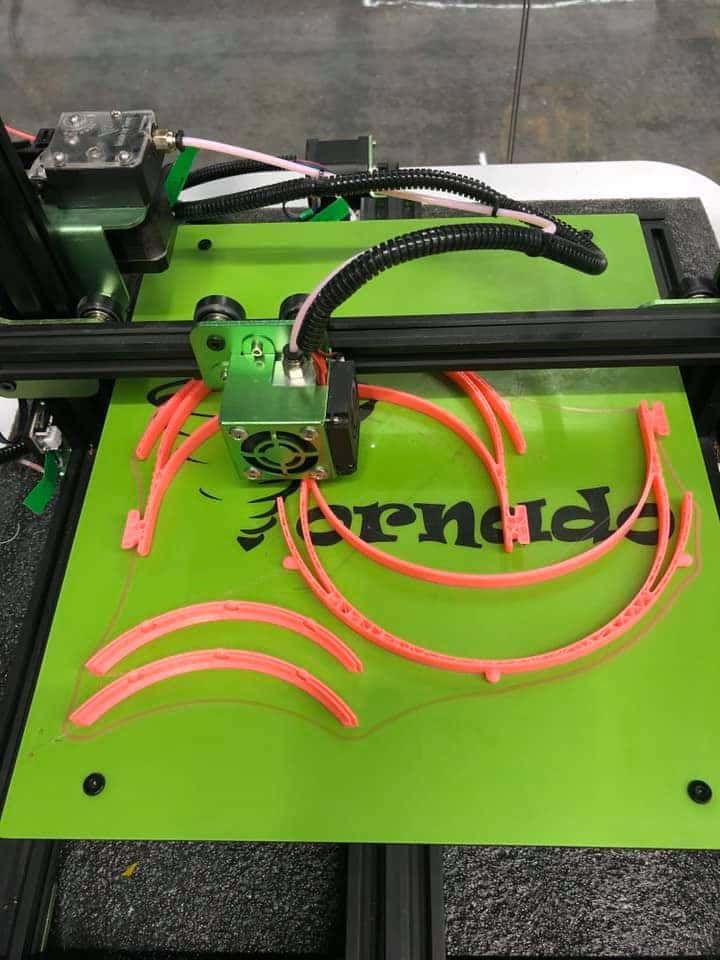 The objective of Okaloosa Fighting Covid hits home to many who appreciate the impact Covid-19 has on community health, business operations, and the state of the local and national economy. Step One Automotive Group, which owns 13 dealerships in Florida and Georgia, is headquartered in Northwest Florida and was built on a singular dedication to empower lives through smarter and easier ways of accessing mobility. Mobilizing to meet the demands for PPE through this type of operation requires enlisting volunteers to print, designing software, building and managing web pages/ social media and handling logistics; securing work spaces; purchasing equipment parts, tubing, printer filament (PLA) material, plastic sheets for shields, chemicals, tubs, racks, gloves and tubs for sanitizing measures, as well as, paper packing and instruction materials.
HSU Educational Foundation, a 501c3 not-for-profit organization is committed to encouraging excellence in education and inspiring innovation in the classroom. Solving real-world challenges, such as those posed by the critical need for Personal Protective Equipment (PPE) among healthcare and first line essential workers, offers an excellent learning opportunity that will help prepare and inspire innovation among the next generation workforce.
Step One Automotive Group is driven by a mission to leverage technology to disrupt the local automotive retail business. Invest in our teams, empowering them to serve. Leave a lasting legacy in our local communities achieving excellence in execution and adding value to the customer experience; always maintaining a strong financial position.
Please visit https://www.steponeautomotive.com/ and https://www.facebook.com/steponeauto/ for more information on Step One Automotive Group.
Please visit https://hsu-foundation.org/okaloosafightingcovid/ for details on how you can donate, volunteer to participate or request PPE for your healthcare or front-line essential workers.
###