Chandler Smith Gunning for Gold : NASCAR Truck Series Championship 4 Preview
The 2022 NASCAR Truck Series started in February on the iconic banking of Daytona, and after 22 races, the field has been whittled down to the final four.
This weekend, the 36-strong pack heads to Phoenix Raceway and the stage is set for what will be a nail-biting championship decider.
Step One Motorsports ambassador, Chandler Smith, joins Ty Majesky, Zane Smith, and Ben Rhodes in the fight for the title and all four will battle it out for top honors at NASCAR's low-banked tricky tri-oval.
Chandler paved his way to the playoffs with two wins during the regular season and by winning at Richmond, bagged his place in the Round of Eight.
Two top 10 finishes in the next three races then sealed the 20-year-old's position in the Championship Four, and the chance to win the NASCAR Truck Series title.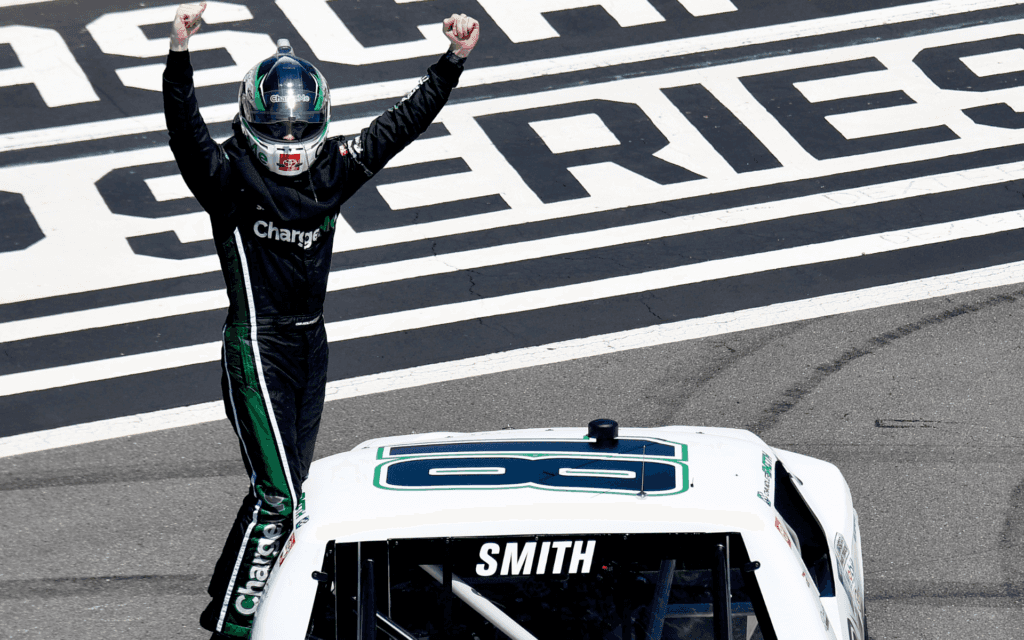 With three victories so far, Chandler jointly heads this season's win list and with an average finish of ninth, holds the second-best average finishing position of the title protagonists. As the winner of the Truck Series' most recent race at Phoenix, and with an average finish of 2.3 at the track, this weekend's finale is not one to be missed as Chandler vies to win his first NASCAR national series title.
"We are all focused on going to run for a championship and I'm happy for that," said Chandler looking ahead to the title showdown.
"Just being here with my Safelite KBM group, this is awesome to have the opportunity to go and run for a championship. I don't know if I'll ever get to do this again in my career
"So really, really thankful for the opportunity. Just super blessed right now and feeling humbled.
"I think we should be okay at Phoenix. We were good there last year, good the year before and the year before that. So, I feel that's a track that I do like.
"I feel like we have a really good package there obviously with how we did last year. At the end of the day, we're racing for a championship. We made it this far and there's a lot for us to be proud of this season no matter how you look at it."
The grid for this winner-takes-all finale will be decided at 18:00 ET on Friday,