FIA Formula 3 Driver Juan Manuel Correa Visits Okaloosa Students as part of Racing Partnership with Step One Automotive Group.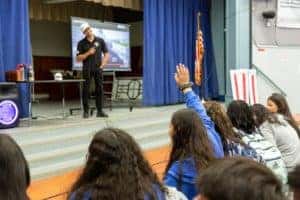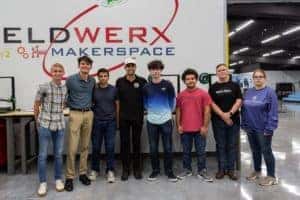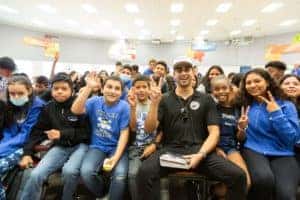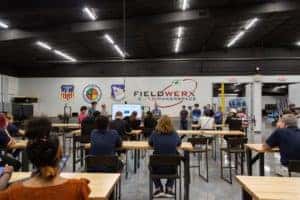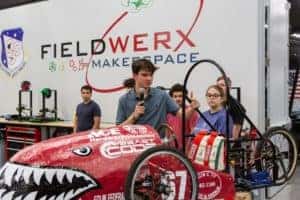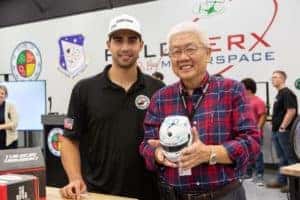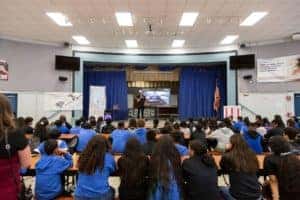 FORT WALTON BEACH, FL. (November 5, 2021) – On Thursday, October 28th, FIA Formula 3 Driver JM Correa visited with students from around Okaloosa county to share his experiences in professional racing and his remarkable comeback after an unavoidable, near fatal accident.
JM presented to students at Liza Jackson Preparatory School, in English, then to the English Language Learners at W.C. Pryor Middle School, in Spanish. Following his school visits, he attended the HSU Foundation where students from the HSU Werx Advanced Robotics Team shared their projects of building fully autonomous electric vehicles.
Students from Liza Jackson and Pryor Middle School were engaged in the open conversation with JM. Questions from the kids ranged from his career goals, how his recovery has affected him, to his favorite movie. Correa shared his own experiences during his visit to Northwest Florida, and his personal message for achieving his goals, "Happiness is possible in any physical condition, what you need is to find a purpose."
Following his visits at the schools, JM traveled to the HSU Innovation Institute South. After JM Correa's introduction, the two HSU Werx Advanced Robotics Teams presented their first project in a three-part series: Electric Vehicle Build. Step One Automotive Group is a sponsor of the HSU Educational Foundation project, along with Suncoast Transmissions. The vehicles for this event are required to perform on an off-road course fully autonomous, powered by an electric motor. Each vehicle to be built will be around the size of a 4-wheeler with little design constraints.
JM's passion, commitment, and relentless determination have enabled him to be among a very small number of drivers competing in the elite and exclusive club of the F3 and F2 feeder series. Those same characteristics are the reason why JM is now inspiring many with one of the most incredible comebacks in motorsport history.
###
About JM Correa
JM Correa is an American-Ecuadorian racing driver who grew up in Miami and currently competes with ART Grand Prix in FIA Formula 3. Having suffered a tragic and almost career ending accident in August 2019 racing in F2 Championship at Spa Circuit in Belgium, JM returned to Europe this year to compete in the 2021 FIA Formula 3 Championship. Find out more at https://www.jmcorrea.com/
Facebook: https://www.facebook.com/JMCorreaRacing
Instagram: @juanmanuelcorrea
#americanracer
#fiaf3
About Step One Automotive Group
Step One Automotive Group is an American company based in Florida that was built on a singular dedication to empowering lives through smarter and easier ways of accessing mobility. Step One Automotive Group has 19 locations in Florida, Alabama, and Georgia, representing 16 brands including Chrysler, Dodge Jeep, Ram Fiat, Volkswagen, Subaru, Kia, Hyundai, Genesis, Ford, Buick, GMC, Cadillac, Alfa Romeo, and Maserati, 2 pre-owned operations and 3 wholesale parts operations. Out of 18,000 dealerships in the United States, Step One Automotive Group ranks in the top 90 dealer groups in the country and the top 10 in Florida. Step One Automotive Group's headquarters are in Fort Walton Beach, Florida. Please visit https://www.steponeautomotive.com.
Facebook: https://www.facebook.com/steponeauto/
Instagram: @steponeautomotivegroup
#foreverwarriors #westeptogether